Shi Ba Shi Qi Gong Training
09:00am, Tue 19th Dec 2023 - 01:00pm, Sat 23rd Dec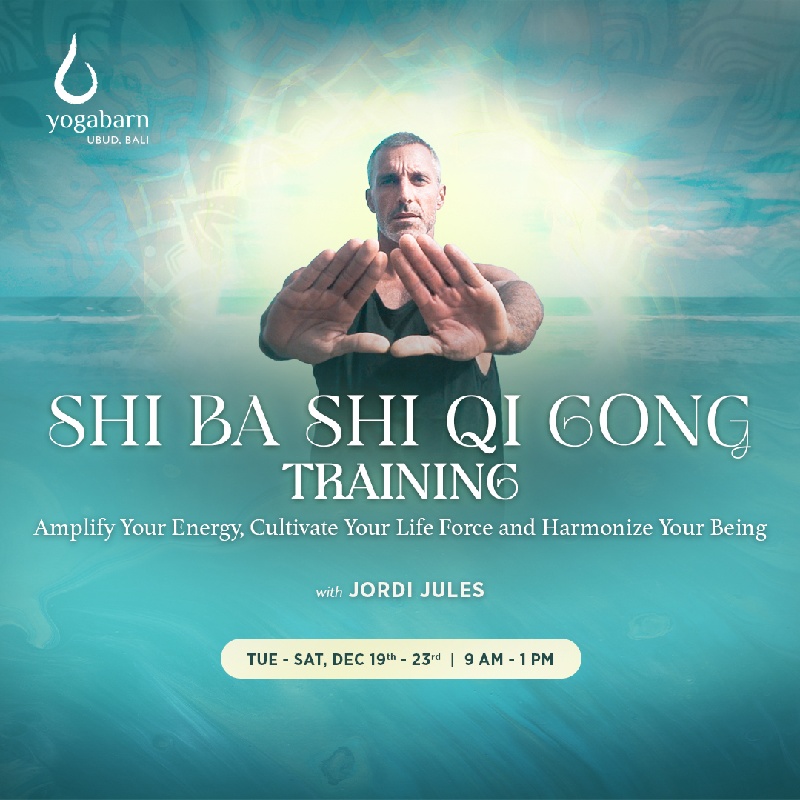 Venue Details
The Yoga Barn
The Yoga Barn
Ubud, Bali, 80571
Shi Ba Shi Qi Gong Training
09:00am, Tue 19th Dec 2023 - 01:00pm, Sat 23rd Dec 2023
A 5 days immersion into a powerful transformative Qigong system
"Qi" means the energy in all things. "Gong" the mastery of it.
Qigong is an ancient self-healing modality, a moving meditation, that everyone can benefit from regardless of age, physical condition or previous experience.
What you will receive:
Learn an 18 movements form which you will be able to perform on your own after the 5 day course
Remove stagnation & harmonise internal energetic paths
Promote healing, support internal organs
Improve your health, strengthen your immune system
Beneficial to your relationship with self and others
Generate a sense of peace, calmness & ease with life
This system will prepare you for the upcoming Forest Rock Teacher Training in Ubud, Bali
The course is for all levels, no previous experience required.
You will receive a certificate of completion & FREE post course integration with online videos and practices for you to continue to practice at home.
This is an investment for your health and well-being.
More information: 
Practices To Optimise your BEING
NOTES:
If you have any issues with online payments, please email 

[email protected]

 or WhatsApp The Yoga Barn Hotline (+62) 811 3983 789  We're here to help!
Registration and payment can also be made at The Yoga Barn Reception
If you see ticket sales are closed for the Event, contact us by WhatsApp to see if there is still space available!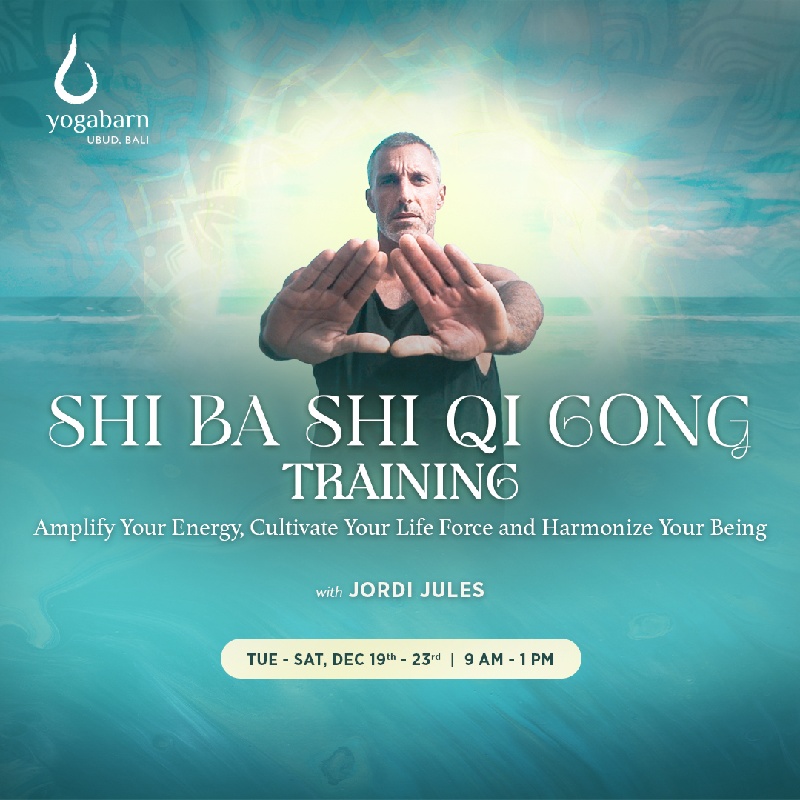 Venue Details
The Yoga Barn
The Yoga Barn
Ubud, Bali, 80571