06:00pm, Fri 17th Feb 2023
This event has already taken place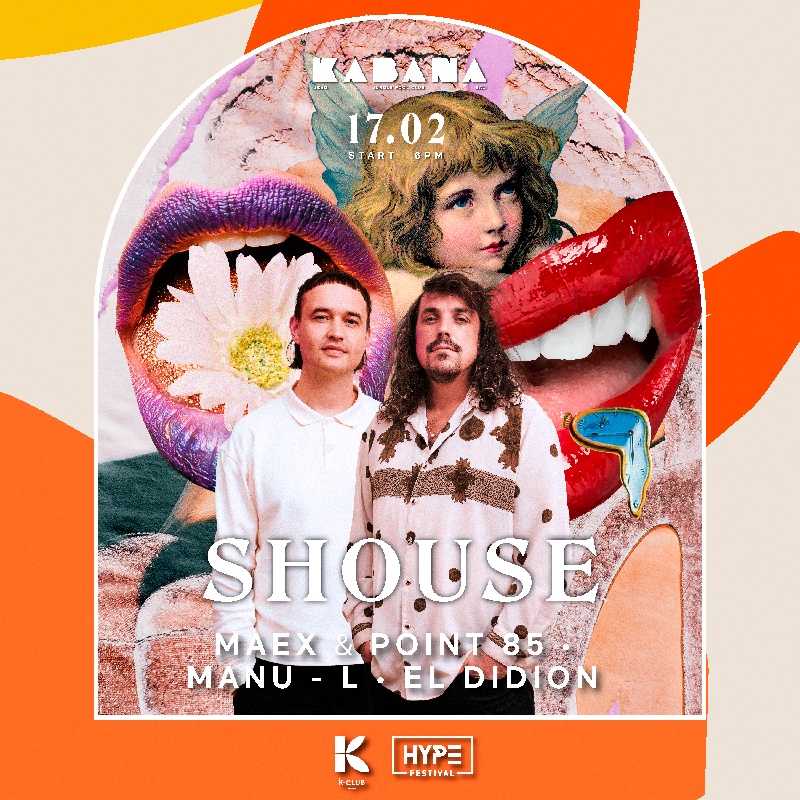 Venue Details
KABANA KCLUB UBUD
Jl. Raya Cebok, Kedisan, Kec. Tegallalang, Kabupaten Gianyar, Bali 80561
UBUD, BALI, 80561
06:00pm, Fri 17th Feb 2023
SHOUSE X KABANA UBUD
February 17th • Friday • From 6PM till 2AM
SHOUSE are an Australian-New Zealand electronic music duo consisting of Jack Madin and Ed Service. They are best known for their 2017 single "Love Tonight", which experienced renewed popularity in 2021 after various remixes of it were used in TikTok trends. Their live-house sets these days incorporate a network of analog synthesizers, sequencers and drum machines, along with bizarre instruments tinkered up in Jack's dad's rural shed. House jams interspersed with huge, choral, anthemic moments. Always a chance to dance, bringing the people together as one within a liminal space. Always a strange, ecstatic, transcendental time.
SHOUSE's music has become so many things for so many people: A declaration of love during a time of isolation. A demonstration of solidarity. A cry of collective strength. Via the indelible energy of communities, embodied on global hit phenomenon "Love Tonight" and their most recent ubiquitous anthem "Won't Forget You", that SHOUSE
reaches out across the world with a spirit of unity. 
"LOVE TONIGHT"
A Top 10 Single in France and Germany (Top 20 in UK), with over 1 Billion streams, 12 Million. Shazam's (#3 on Shazam's Global Chart & #1 Global Electronic Genre), Gold, Platinum and Diamond certified in over 30 countries including both UK and USA. 
Love Tonight was propelled by DJs and radio-lists around the world (including an NRJ Song of the Year nomination) and became both the crossover dance hit of Summer 2021 and a mainstay on large and small sound systems into the far future.
Social media links: 
www.shouseshouse.com
youtube.com/c/SHOUSESHOUSE
instagram.com/shouse.shouse
soundcloud.com/shouseshouseshouse
facebook.com/ShouseShouseShouse
https://biglink.to/SHOUSE

LINEUP:
- SHOUSE (AU)
- Maex & Point 85
- Manu-L
- El Didion
February 17th • Friday • From 6PM till 2AM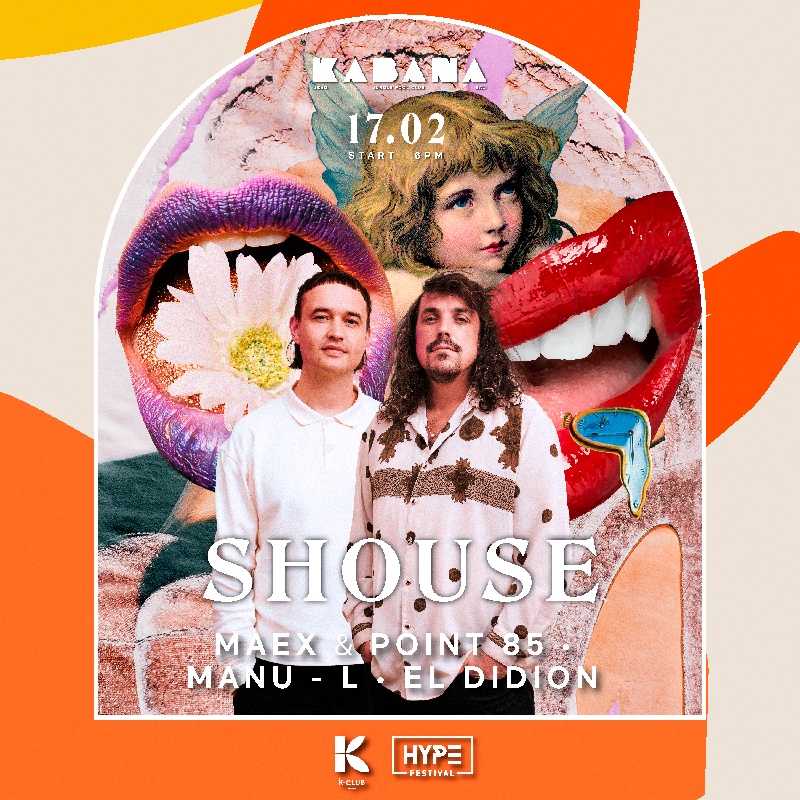 Venue Details
KABANA KCLUB UBUD
Jl. Raya Cebok, Kedisan, Kec. Tegallalang, Kabupaten Gianyar, Bali 80561
UBUD, BALI, 80561