SOLAR SYSTEM: JUNGLE OF LOVE at KABANA
21+
06:00pm, Sat 28th Jan 2023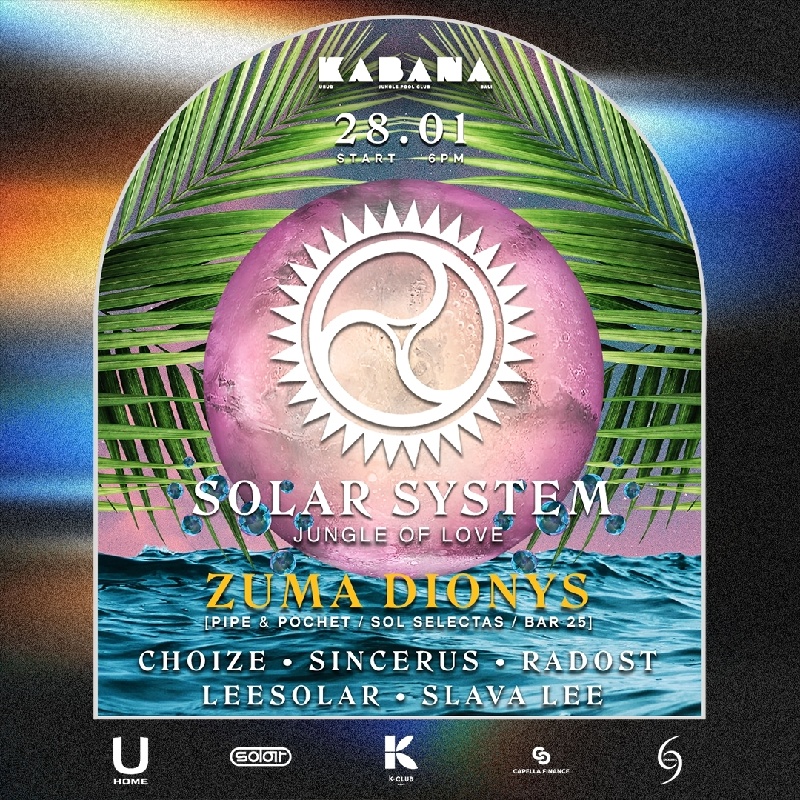 Venue Details
KABANA KCLUB UBUD
Jl. Raya Cebok, Kedisan, Kec. Tegallalang, Kabupaten Gianyar, Bali 80561
UBUD, BALI, 80561
SOLAR SYSTEM: JUNGLE OF LOVE at KABANA
21+
06:00pm, Sat 28th Jan 2023
SOLAR SYSTEM: JUNGLE OF LOVE x U-CONECT at KABANA
January 28th • Saturday • 5PM till late
Can you hear the call of the jungle? 
A tropical paradise in the heart of Bali, Kabana Ubud will open doors for wild dancing in an atmosphere of beauty and freedom. Express your deepest emotions surrounded by the sounds of nature!
From 17:00, Kabana Ubud will host an exhibition of paintings and networking from the Uhome business community: you can meet the most interesting people of the island, find partners or investors.
And from 20:00 Jungle of Love will start with Zuma Dionys, a DJ and producer known for his electronic ethno sets around the world. Each performance of Zuma is a bright fairy tale, his original organic style of house is a blend of sunbeats and dreamy melodies with mystic vibes.
Full program of the event:
17:00 - 20:00 U - CONNECT by UHOME
Speech by two speakers: Petr Osipov and Evgeniy Larionov
- Business networking
- Special guests
- Exhibition of paintings
- 100+ quality business audience
- 500+ most beautiful and interesting people of the island
- 10+ invited VIP guests
- 20+ useful contacs for everyone
20:00 - 03:00 
Jungle of Love Party
Lineup: 
 ⁃ Radost
 ⁃ LeeSolar
 ⁃ Zuma Dionys
 ⁃ Slava Lee
 ⁃ Sincerus
 ⁃ Choize
Dress code: Boho Style
January 28th • Saturday • 5PM till late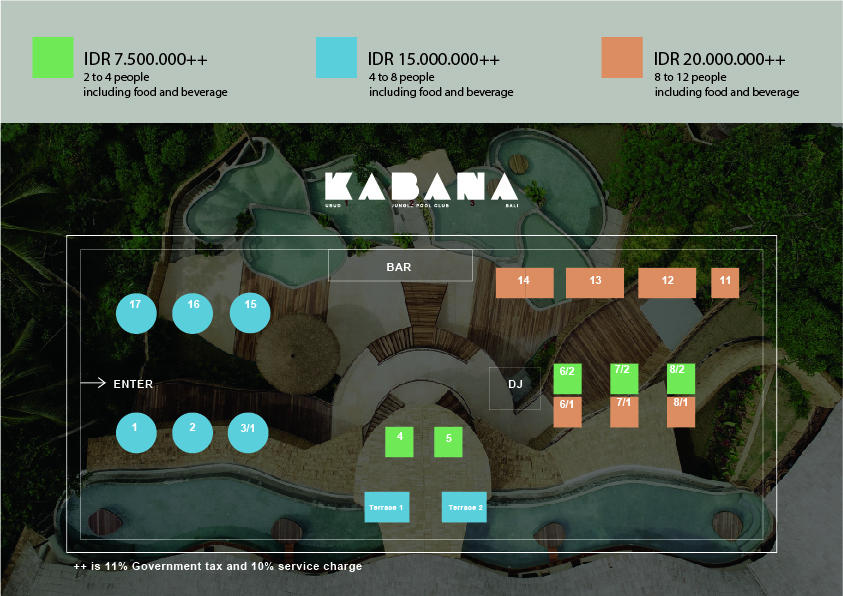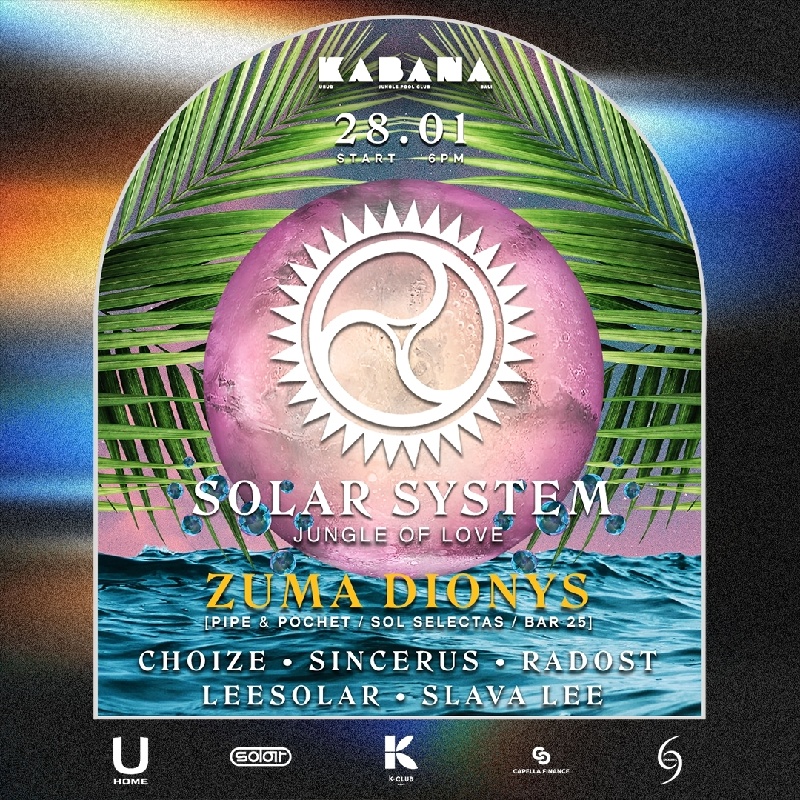 Venue Details
KABANA KCLUB UBUD
Jl. Raya Cebok, Kedisan, Kec. Tegallalang, Kabupaten Gianyar, Bali 80561
UBUD, BALI, 80561