Somatic Movement & Clay Therapy
17+
This event has already taken place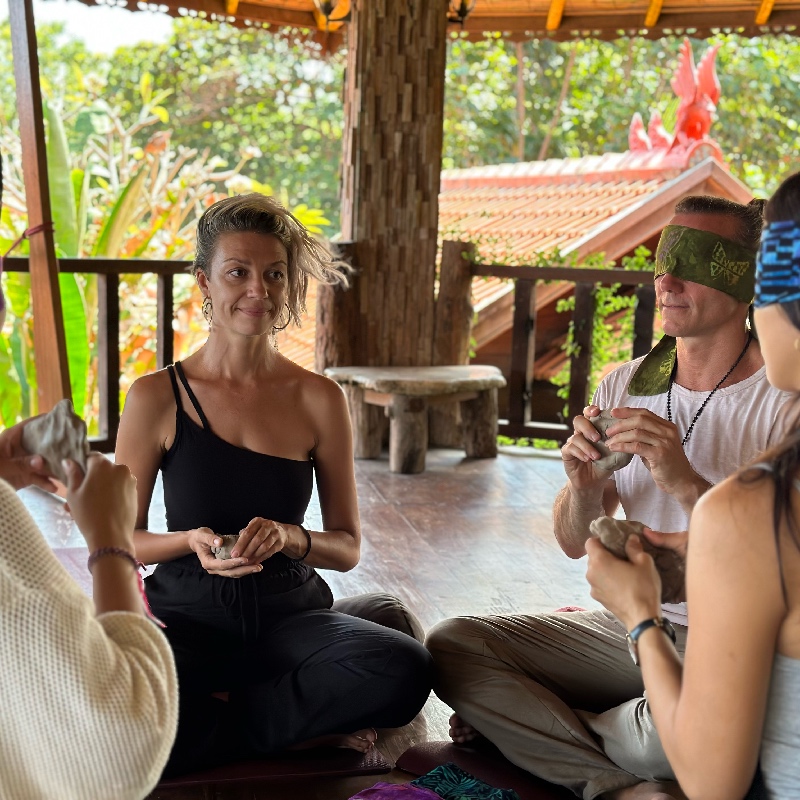 Venue Details
Udara Bali Yoga Detox & Spa
Jl. Pura Kramat, Cemagi, Kec. Mengwi, Seseh, Bali 80351
Seseh, Mengwi, 80351
Somatic Movement & Clay Therapy
17+
Special Blindfolded Event
with Elena
Join us in this special blindfolded workshop and learn to feel what you feel, discover your emotions and the wisdom of your body through Clay therapy & Somatic Movement. 
Clay is a natural remedy that can have an enormous impact on body, mind and spirit. It is a great medium to work through emotional release and trauma. Clay therapy also helps to reconnect with the subconscious mind and your creative life force that is very therapeutic and liberating.
Somatic movement allows you to access the wisdom stored in your body. It helps to unwind tension habits that cause pain and limitations as well as tension caused by stress and emotional blockages. Somatic movement is not a dance from your head, it is the movement where your body leads. Somatic movement is the secret ingredient to deepen our body – mind connection.
Through somatic free movement and clay therapy techniques you will walk away feeling:
- Emotional release
- Trust in your body
- Reconnected with your inner child
- Liberated from whatever holds you back
- Empowered by your innate wisdom
About the facilitator: 
Instagram: @Elena_artclaytherapy
Hi, I am Elena.
I am an artist, healing arts guide, facilitator, coach and life creator.
I have been working with clay for more than 11 years as a potter and an artist next to my business job. Pottery helped me to develop lots of personal skills and look inside myself beyond my creativity. Living in Indonesia for the last 5 years gave me a different perspective on what pottery is for me. I discovered the healing power of clay, which led me to create totally new workshops in the field of art & clay therapy.
All my workshops are blindfolded. Blindfolds help people to go deeper with no judgment and expectations. As I believe we have all our answers within ourselves already. That is why I am not teaching - I am guiding people to their own innate wisdom.
I am also a certified NLP life coach and practitioner as well as a certified emotional & social intelligence coach. I have been on a long journey to learn the complexity of our brain and gained the right tools and techniques to talk to our subconscious mind. I also studied neuro- and quanto-phycology and apply all those practices into my body-mind-soul connection. Working with clay helped me to slow down, reconnect with myself, look deeper into my emotional core, practice my "letting go" and enjoy the "Now" moment. I learned the art of creative living which I am happy to share with others.
There is a construction work in the bridge from Jl Raya Seseh towards Udara starting from July 2nd until further notice. Please take an alternative route from Cemagi to reach Udara. Click below link for direction 
Direction
Please note that the ticket cannot be cancelled, modified or refunded after purchase.
Please don't bring your dog to Udara.
in order to get the discounted price, participants have to show their KTP or valid KITAS upon check-in at Udara on the event date.
As an "adults-only resort" the minimum age for staying at Udara and visiting our facilities is 14 years.
For special events, doors close 15 minutes after start and latecomers will not be accepted. Tickets will not be refunded if you show up too late.
Limited Access for 15 Persons Only!
Reservation required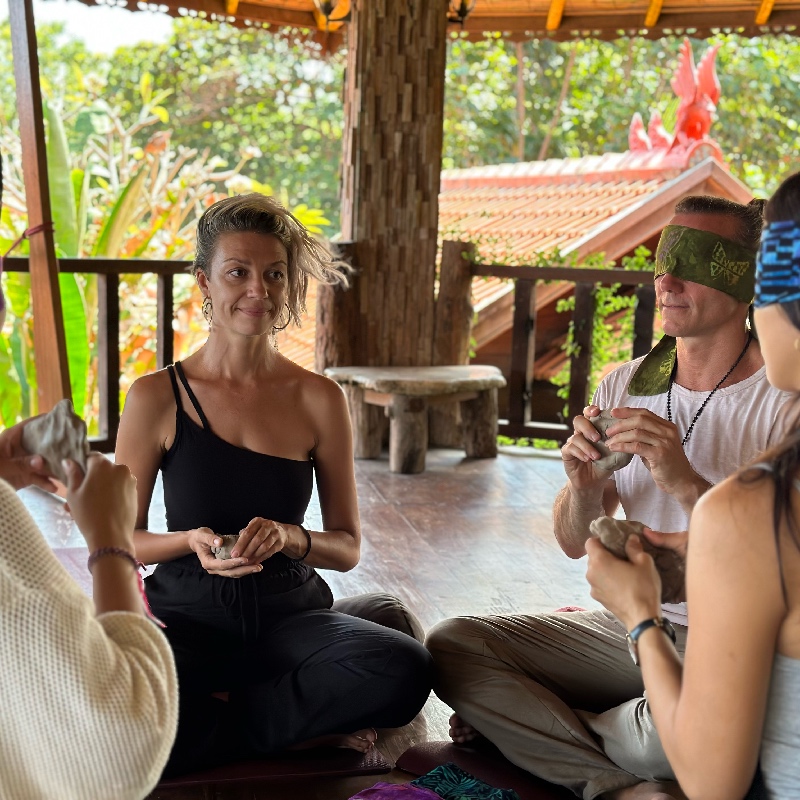 Venue Details
Udara Bali Yoga Detox & Spa
Jl. Pura Kramat, Cemagi, Kec. Mengwi, Seseh, Bali 80351
Seseh, Mengwi, 80351