Full moon Soulsession Halloween Party: DJ & Costume
05:00pm, Sat 31st Oct 2020
General Admission
Live DJ & Costume Party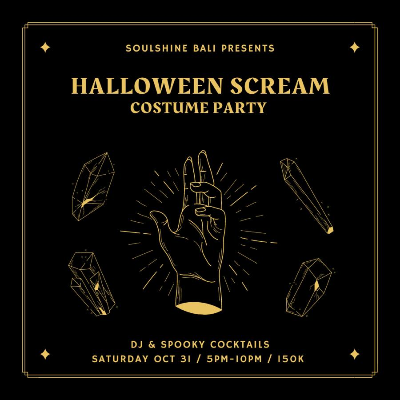 Venue Details
Soulshine Bali
Jl Ambarwati
Mas, Gianyar, 80571
Full moon Soulsession Halloween Party: DJ & Costume
05:00pm, Sat 31st Oct 2020
Soulshine Halloween Scream! Dance the night away to hot beats and spooky cocktails.
To celebrate we have set up an awesome Costume Party with Live DJ overlooking the georgeous rice terrace and sunset set down the valley of Ubud
Join us!! Rally your family. Bring your love. Get ready to groove to the hot beats
And remember to work hard and be nice to people!
Event 5pm - 10pm
Doors at 4:00pm
All Ages
Soulshine Bali, Jl Ambarwati Ubud
info@soulshinebali.com
Please note that COVID-19 protocol is in place to be followed by all attendees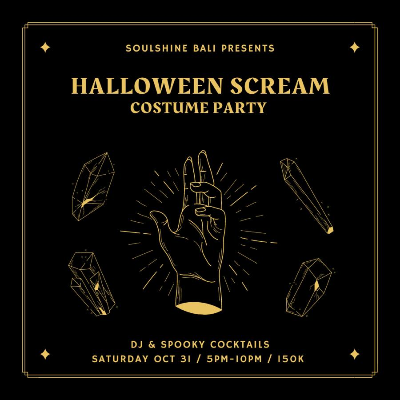 Venue Details
Soulshine Bali
Jl Ambarwati
Mas, Gianyar, 80571