THE LAWN: STICKY FINGERS
18+
05:00pm, Sat 22nd Apr 2023
This event has already taken place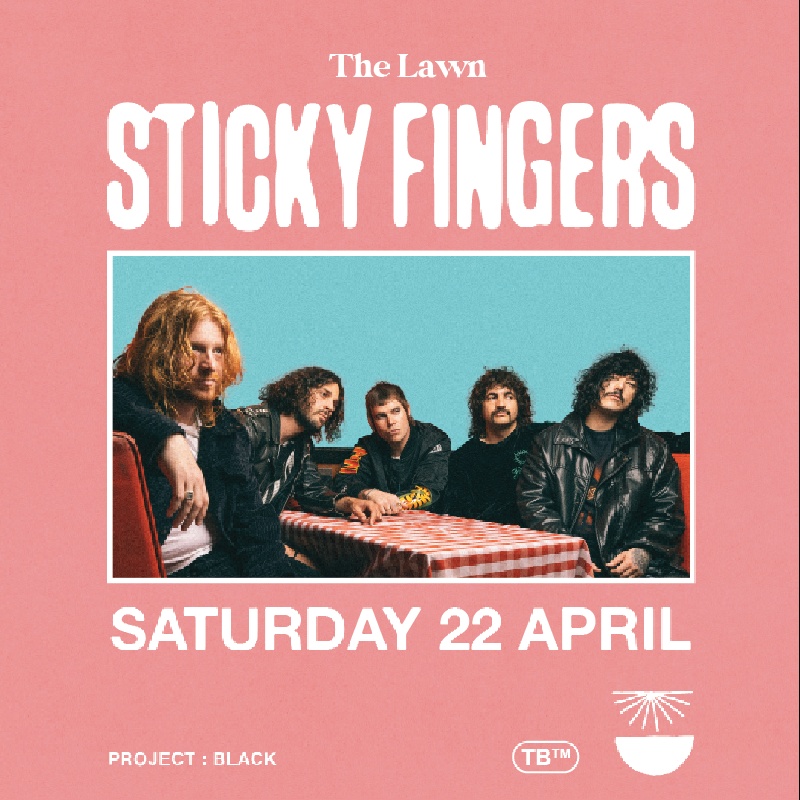 Venue Details
The Lawn Canggu
Jl. Pura Dalem, Canggu
Canggu, Canggu, 6000
THE LAWN: STICKY FINGERS
18+
05:00pm, Sat 22nd Apr 2023
The Lawn Presents: Sticky Fingers
Tickets are on sale now.
Doors open at 5 PM
Australian rock band Sticky Fingers is bringing their explosive performance to Bali! Following their sold-out European tour, the band will light up The Lawn on April 22nd, 2023. The band, consisting of lead vocalist Dylan Frost, bassist Paddy Cornwall, lead guitarist Seamus Coyle, drummer Beaker "Beaks" Best, and keyboardist Freddy Crabs, has achieved remarkable success since their formation in 2008, with three consecutive Top 5 albums in Australia, ARIAA platinum and gold plaques, and over 1 billion streams.
Their 2022 fifth album, Lekkerboy, showcases their unique blend of rock, alternative, reggae, and psychedelic music, with uplifting and positive vibes. The album was produced by Taras Hyrubi-Piper and mixed by Dann Hume and featured standout tracks like "We Can Make The World Glow," "My Rush," "Love Song," and "Lupo The Wolf." Don't miss the chance to see Sticky Fingers perform live and light up your night! Join them at The Lawn on April 22nd, 2023.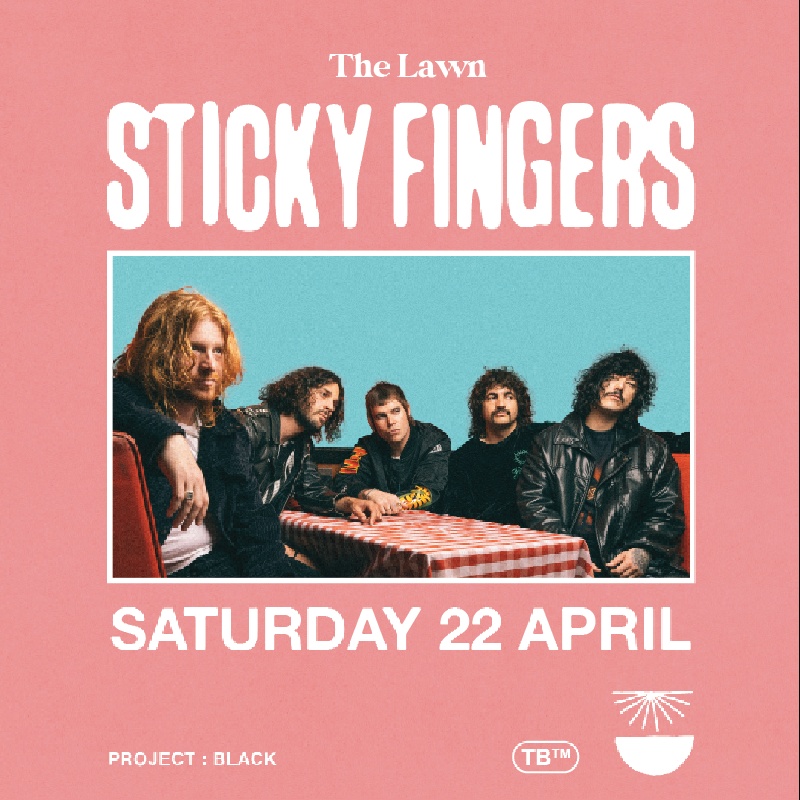 Venue Details
The Lawn Canggu
Jl. Pura Dalem, Canggu
Canggu, Canggu, 6000