Sticky Fingers - NYE at Ulu Cliffhouse
18+
03:00pm, Sun 31st Dec 2023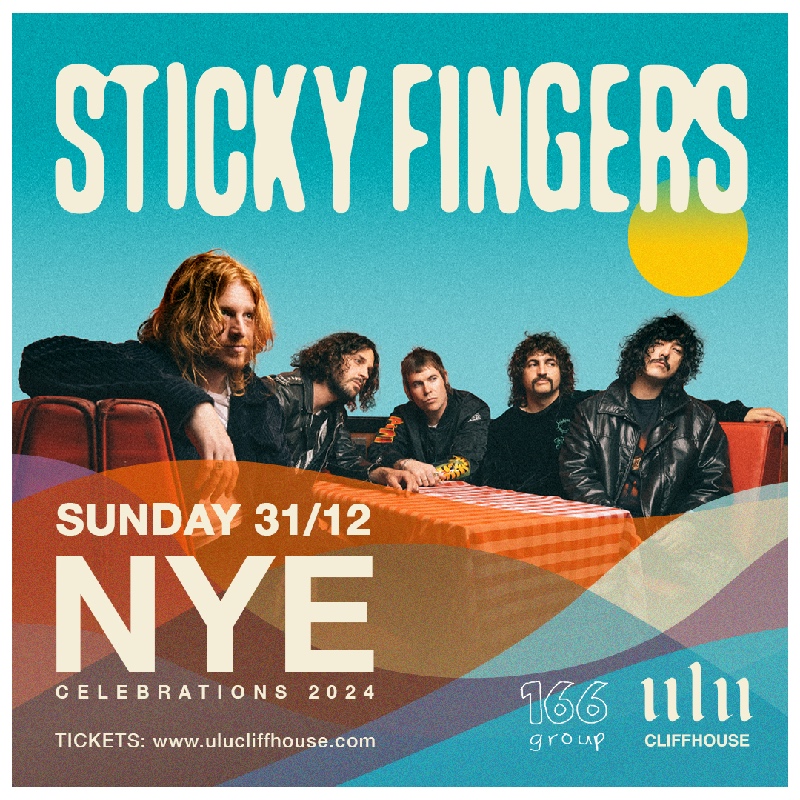 Venue Details
Ulu Cliffhouse, Bali
Ulu Cliff House
Kabupaten Badung, Bali, Indonesia, 80361
Sticky Fingers - NYE at Ulu Cliffhouse
18+
03:00pm, Sun 31st Dec 2023
THIS WILL SELL OUT!
📅 Date: December 31st, 2023 🕒 Time: 15:00 PM onwards 📍 Venue: Ulu Cliffhouse, Bali
🎶 Sticky Fingers:
Music illuminates even the darkest moments. Just when you need it the most, a song lets in a sliver of light. It doesn't matter how dark it gets out there, we've got Sticky Fingers. Theirs is an underdog story already worthy of a tell-all memoir or old school Behind The Music. The quintet—Dylan Frost [lead vocals, guitar], Paddy Cornwall [bass, vocals], Seamus Coyle [lead guitar], Beaker "Beaks" Best [drums, percussion], and Freddy Crabs [keys, synth]—accomplished the seemingly impossible as a wholly independent act since just 2008. Affirmed as one of Australia's biggest bands, they've delivered three straight Top 5 albums, earned ARIAA platinum and gold plaques, eclipsed 1 billion streams, and sold out the continent's most hallowed venues usually reserved for the likes of Elton John and Post Malone. However, their earthquaking hybrid of rock, alternative, reggae, and psychedelic burns brighter than ever on their 2022 fifth full-length offering, Lekkerboy.
 "We wanted to make an uplifting record," exclaims Seamus. "So, we tried to create something more positive and push through the darkness.
Ticket Information:
Early Bird:600k Rupiah (Limited availability) General Admission: TBA, 
Get your tickets now, before we sell out and secure your spot at the ultimate NYE party in Bali! Don't miss out on this unforgettable night of music, dancing, and celebration. Let's welcome 2024 in style at Ulu Cliffhouse with Sticky Fingers!
For inquiries and reservations, visit our website or contact our hotline at 081139417899.
VIP Tables - [email protected]
#NYEAtUluCliffhouse #StickyFingersNYE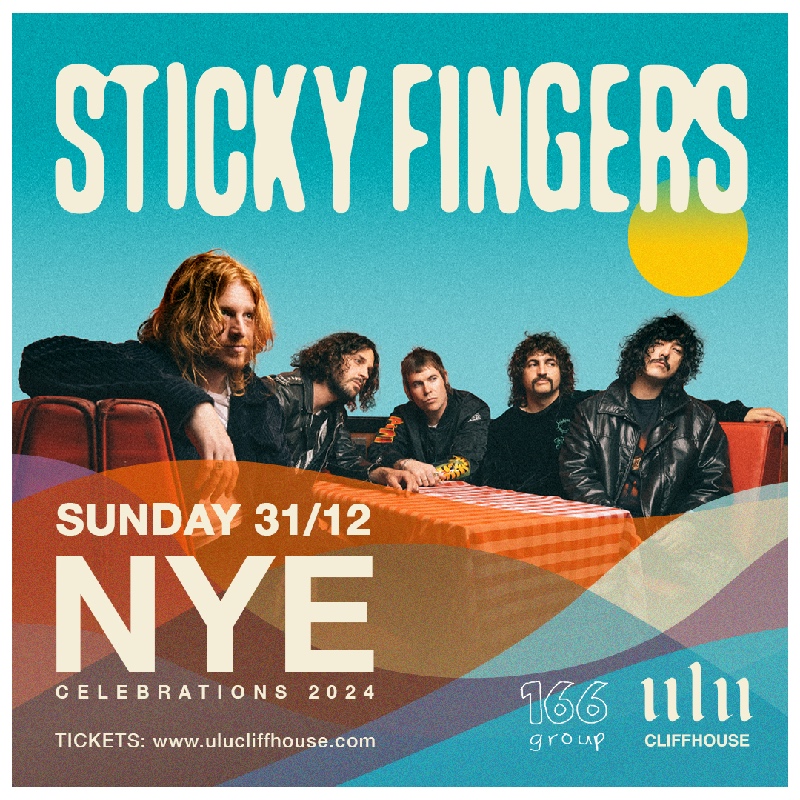 Venue Details
Ulu Cliffhouse, Bali
Ulu Cliff House
Kabupaten Badung, Bali, Indonesia, 80361