Sunday Bhakti Kirtan & Cacao: Heart Opening Experience
This event has already taken place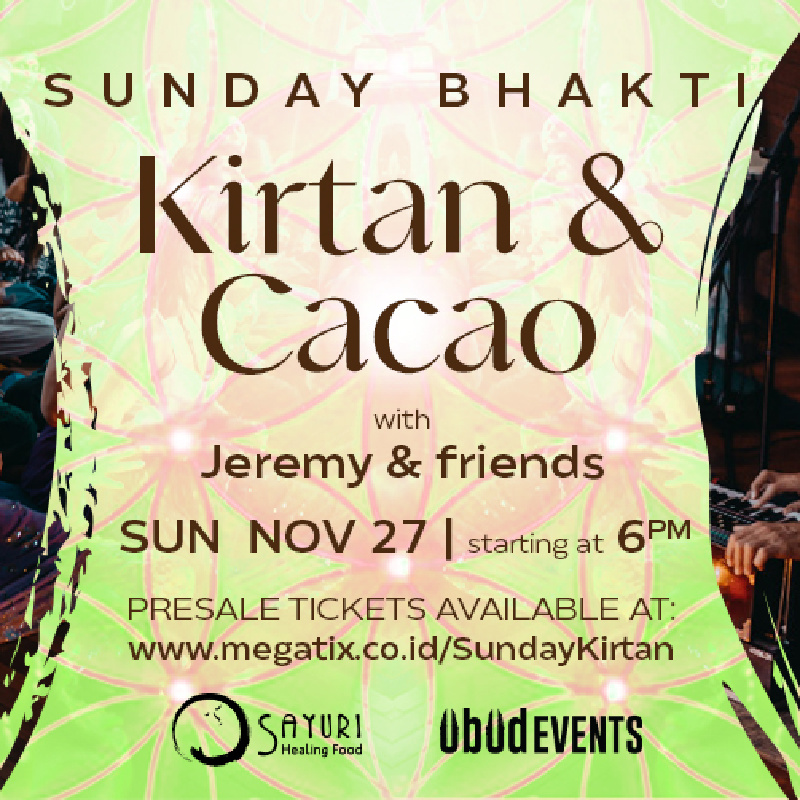 Venue Details
Sayuri Healing Food Café
Jl. Sukma Kesuma No.2
Gianyar, Bali, 80571
Sunday Bhakti Kirtan & Cacao: Heart Opening Experience
We are feeling delighted to invite you all to our sunday bhakti celebration with our favorite ingredients: Kirtan and heart Opening Cacao!
Kirtan is the ancient and powerful practice of getting together and singing from the heart.
It's the act of connecting with our emotions, with spirit and with one another through music, mantra, the melting of our voices and the melting of our 'selves'
Devotional singing is a gift given to everyone. It elevates us into states of joy, unity and deep connection and helps us transcend concepts such as good or bad, right and wrong or any other limiting and separating beliefs around our vocal expression. We are wired to sing and it's our birthright to do so.
Come as you are, come as a friend.
Contribution:
- Presale: 120k
- At the door 130/150k
130 without Cacao elixir
150 with Cacao elixir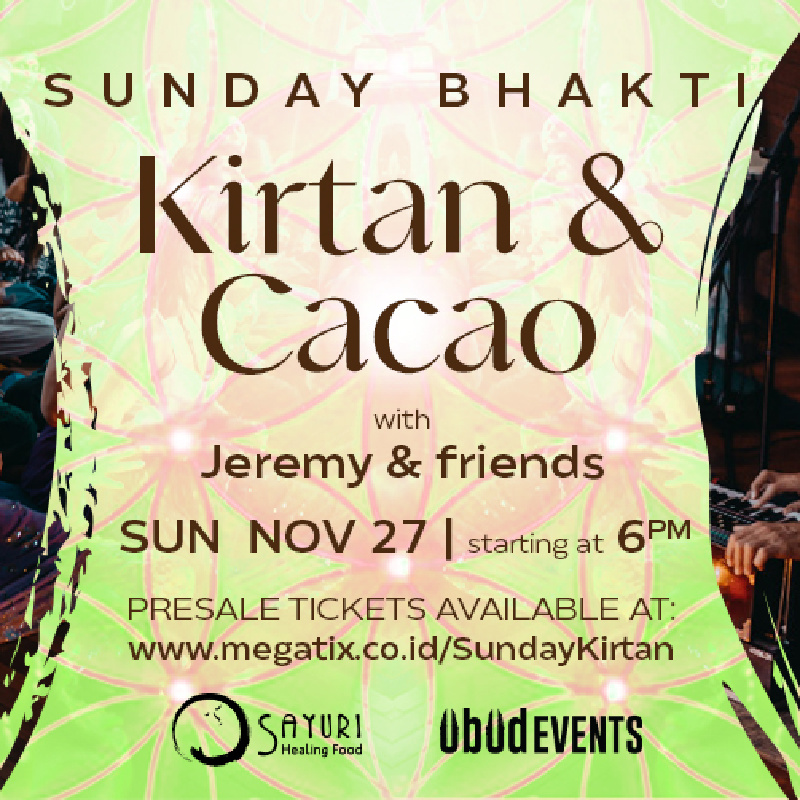 Venue Details
Sayuri Healing Food Café
Jl. Sukma Kesuma No.2
Gianyar, Bali, 80571