THE LAWN PRESENTS: LEISURE
18+
12:00pm, Sun 2nd Oct 2022
This event has already taken place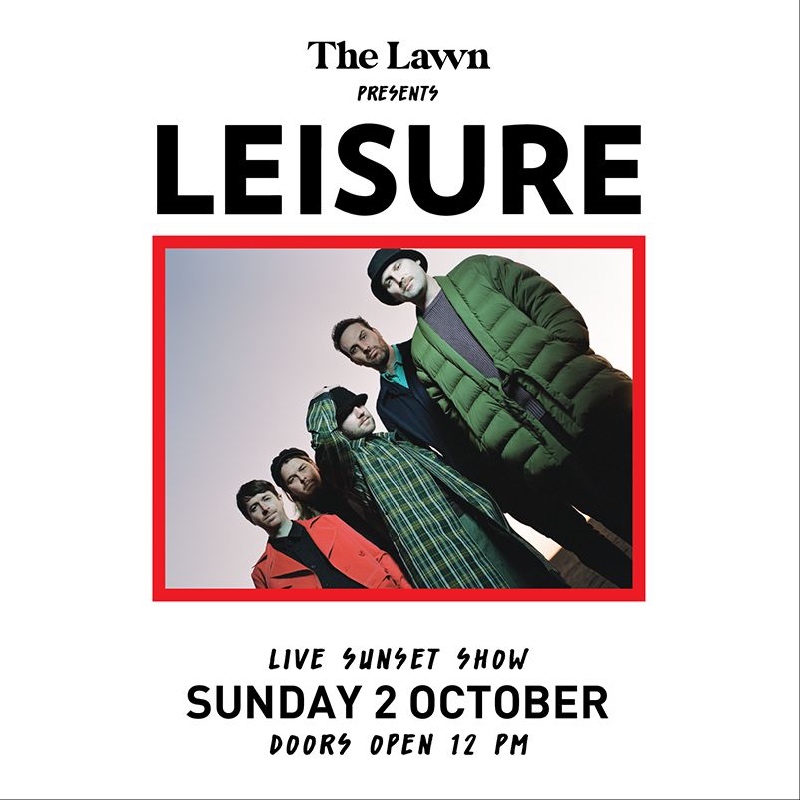 Venue Details
The Lawn Canggu
Jl. Pura Dalem, Canggu
Canggu, Canggu, 6000
THE LAWN PRESENTS: LEISURE
18+
12:00pm, Sun 2nd Oct 2022
The Lawn Presents
LEISURE
Date: Sunday, 2nd October
Time: Door Open 12pm
LEISURE
SUNSETTER ALBUM BIO
In a world preoccupied with instant gratification and overnight success, LEISURE is taking the scenic route. The five members - and mates - came together in 2015 on a spontaneous trip up New Zealand's ragged west coast. At that stage, they'd independently spent years churning through the music machine's tight jaws. Individually, the five are award winning songwriters, producers and creatives. Together, they resolved to carve out a new musical paradigm: cut the crap, enjoy the ride and above all, keep it LEISURE. 
This ethos underpinned their critically acclaimed debut record. It's a hazy collection of funk-laced basslines and breathy vocals that make you want to crack open a cold one and float down a river on a lilo. Their follow up album Twister chucked this ethos in the blender, juxtaposing their chilled spirit with lyrics that trace the anxieties plaguing modern life. 
300+ million streams, a collaboration with Goldlink, and sold out dates throughout NZ, Australia, the UK and Europe, the outlook's pretty fine. 
Their latest release, Sunsetter LEISURE's 3rd studio album, concluded their 2020/2021 EP series 'Side A' and'Side B'. As the world has provided it's challenges these past years, the group decided to release the record in phases, "we wanted to release a collection of records that really made us 'feel' something in these ever changing modern times." 
2020's Side A marked a new chapter in LEISURE'sjourney. It began in a chateau on the outskirts of Paris, and centres around new beginnings - where days of smelly cheese and old wine bled into late night recording sessions.Lyrics explore the nuances of romance and relationships, while their sound pulls from influences as broad as Japanese city pop to Bill Withers. 
2021's Side B marked a new chapter again, a sonic exploration in mood and groove. SIDE B was finished at a secluded island location just out of Auckland, New Zealand which made for "a special feeling, being disconnected one step further."
The song themes are centred around a journey for personal peace, each track taking pride from internalised realisations or challenges and arranged in a way to familiarly feel like 'life-on-loop'.
Sunsetter, the full album fittingly concludes its beginnings of Side A's new light. An album centred around home, underpinned as always by their genuine friendship and democratic writing process, it follows the journey of theirpast couple of years, one in which they have started families, become closer friends and refocused on what is important.
As the sun sets there is plenty more on the horizon. After all, life in the slow lane has legs - as this band proves. They're going the distance, at their own pace, in their own way.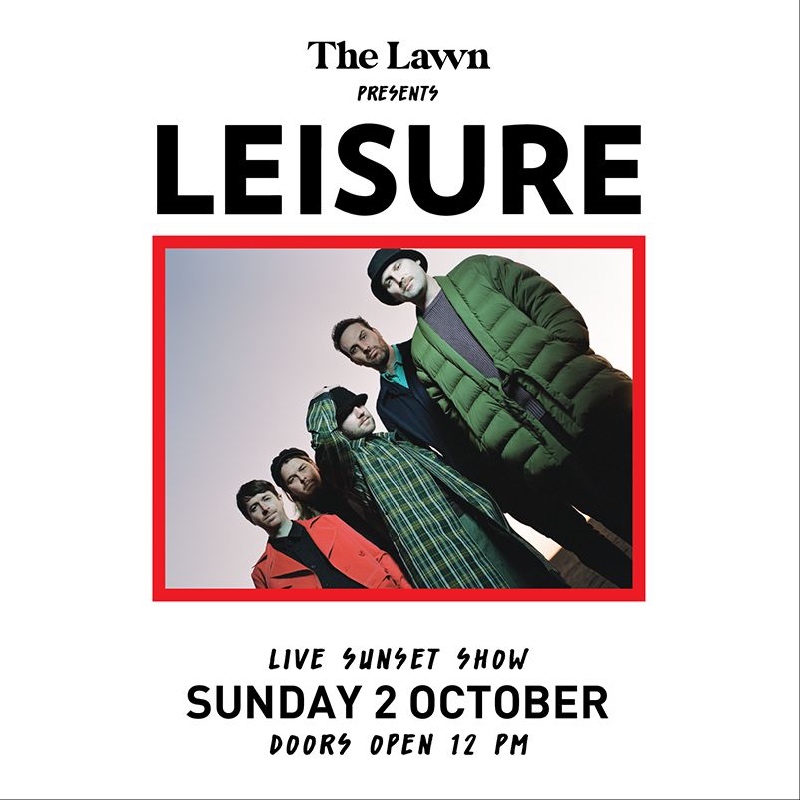 Venue Details
The Lawn Canggu
Jl. Pura Dalem, Canggu
Canggu, Canggu, 6000