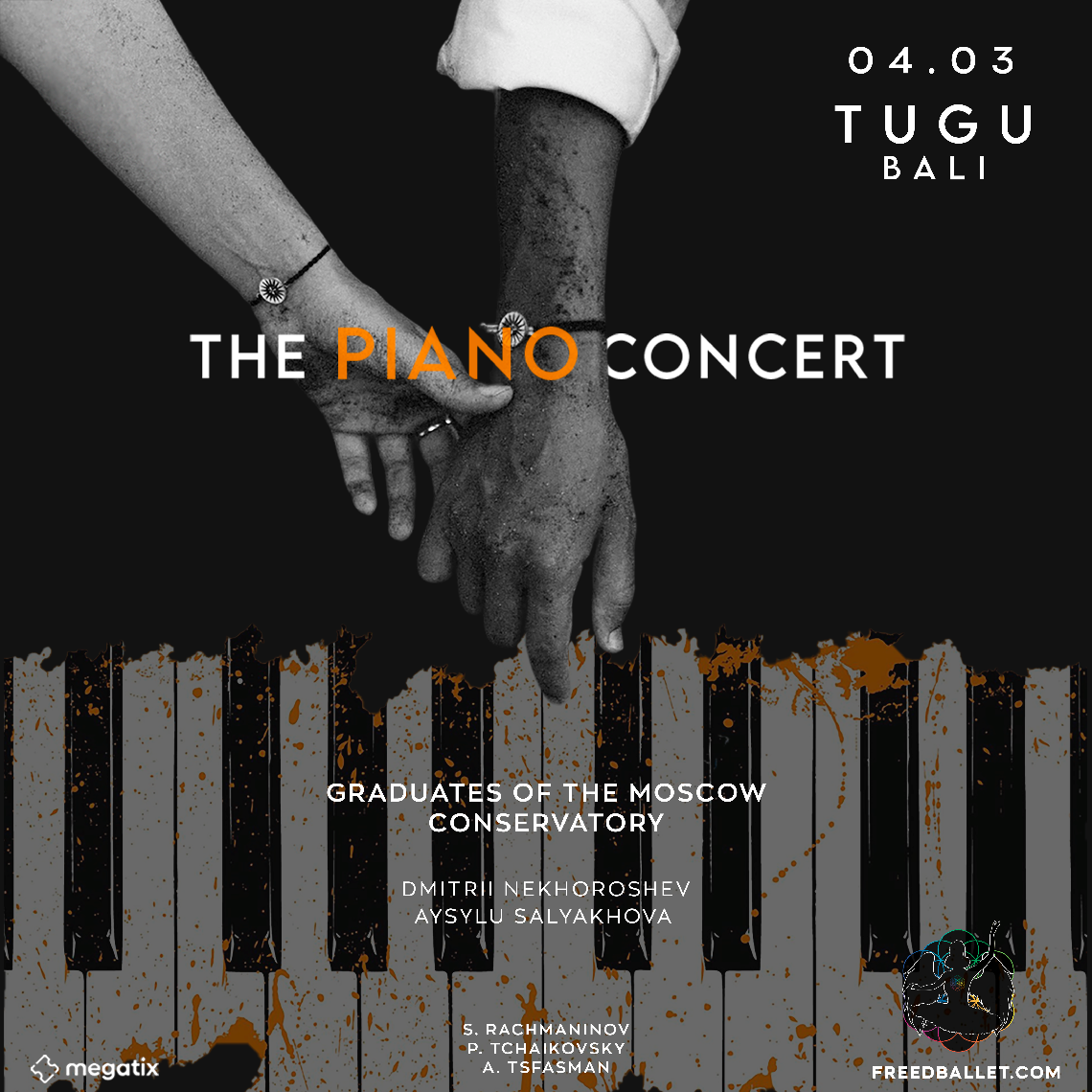 07:00pm, Sat 4th Mar 2023 - 09:00pm, Sat 4th Mar
This event has already taken place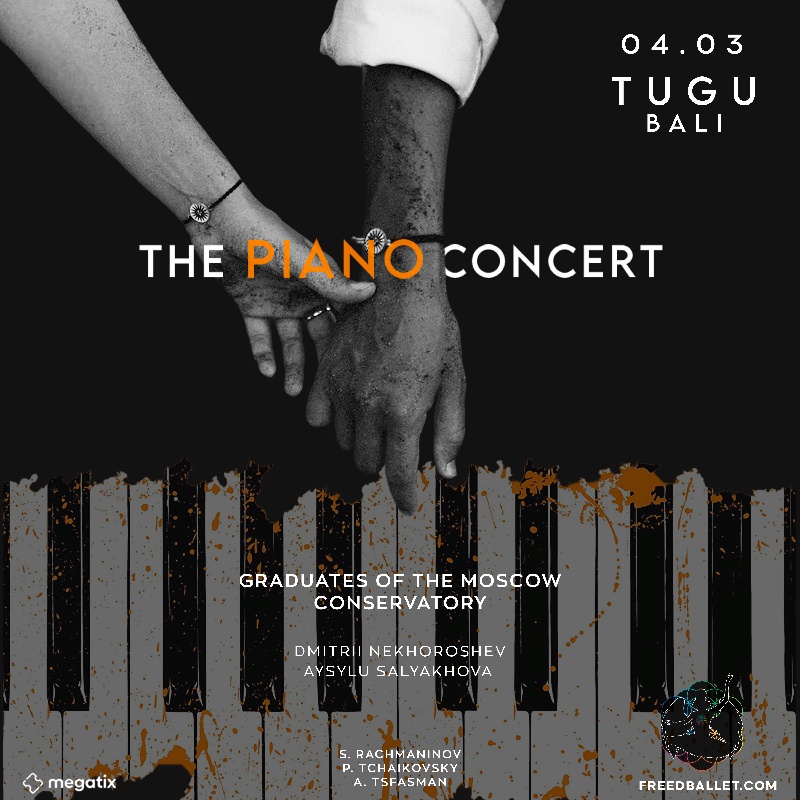 Venue Details
Hotel Tugu Bali
Jalan Pantai Batu Bolong
Canggu, Bali, 80361
07:00pm, Sat 4th Mar 2023 - 09:00pm, Sat 4th Mar 2023
Would you like to listen to classical music under the rustle of palm trees?
Visiting aristocratic evenings is something you can't get enough of in Bali?
On March 4, Bali audiences will have unique opportunity to experience the world of classical music

To celebrate the anniversary of the great composer Sergei Rachmaninov, the virtuous musicians prepared Grand concert in Jakarta
And in honor the premiere of this concert, we prepared an exclusive concert for the Balinese public.

This evening you will hear works by composers:
- S. Rachmaninov: 1 suite for two pianos
- P. Tchaikovsky: Nutcracker suite
- A. Tsfasman: Jazz suite
An exclusive concert by outstanding musicians:
AD Piano Duo

- Dmitrii Nekhoroshev

Is a virtuoso pianist and a brilliant graduate of the Tchaikovsky Conservatoire. He is a prize-winner at numerous competitions and has experience of performing on the world's finest stages. Through his work Dmitry is keen to revive interest in classical music - to show people how it can change them from the inside out.

- Aysylu Salyakhova
Extremely gifted pianist, who has won more than 15 international pianists' competitions. She has performed on the world's most famous stages in the USA, Spain, France and Russia. Moreover, Aysylu is the founder of her own music school in Moscow.

Program of the Event:

S. Rachmaninov
Suite No. 1 in G Minor (or Fantaisie-tableaux), Op. 5, for two pianos
1. Barcarolle.
2. La nuit... L'amour... Adagio sostenuto, in D major. (The night...the love...)
3. Les Larmes. Largo di molto, in G minor. (The Tears)
4. Pâques. (Easter)
 A. Tsfasman Jazz Suite
 1. Snowflakes
 2. Lyrical Waltz
 3. Polka
 4. Career. Presto
P. Tchaikovsky
«The Nutcracker suite»

Enjoy a romantic evening in Bali with the sounds of music and nature.
The number of tickets is limited.

Date: 4 March
📍 Venue: Hotel Tugu Bali
⏰ Gathering: 18:30
👨👧 Young audiences over 5 years old are also invited

If you have any problems with the purchase, you can contact us via Whats'app


Organizer of the concert " Freed Ballet Show " Instagram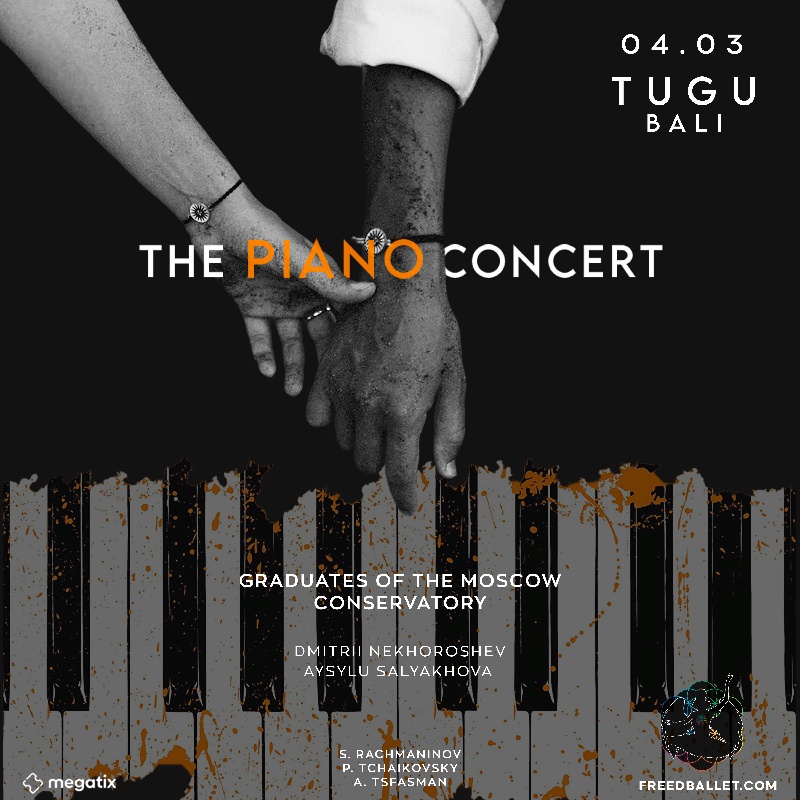 Venue Details
Hotel Tugu Bali
Jalan Pantai Batu Bolong
Canggu, Bali, 80361