Silêncio: THE SÈANCE - All Hallows Eve
04:00pm, Sat 31st Oct 2020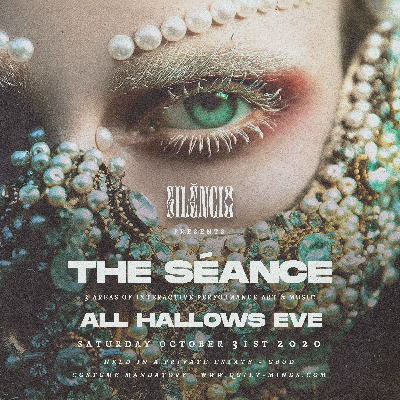 Venue Details
Secret Estate
To be revealed
Kabupaten Gianyar, Ubud, 80571
Silêncio: THE SÈANCE - All Hallows Eve
04:00pm, Sat 31st Oct 2020
Taking another hit of its own pscho-active imagination, Silêncio proudly presents the most intriguing soiree the island is yet to witness: All Hallows Eve - a night of no return
With the inconceivable made reality as well as an adventurous production approach we aim to give you the raw immediate experience of your imagination. 
There's nothing ordinary about All Hallows Eve.
 Bring your darkest alter ego and meet us at the purgatory of your own becoming. 
Where Everything is at risk yet Nothing to be lost.  
A sprawling mansion where we will take the reins to conjure the unseen, beguiling spells only beheld by those who see beyond, where fantasies are reality and surreality is but a childhood dream COULD NOT be a better playground for the mischievous and the trickster. 
a match-made-in-hell 
Secret doorways, eerie caves, spatial riddles only an acute imagination is capable of resolving,
haunting sound textures, nervous squelches, Shivari tales and cathartic sways evolve against a lush and haunted backdrop almost lucidity-inducing to evoke in you that which has been dormant yet aching to be echoed throughout eternity. 
Each and every one of you is a pilot of your own mind-altering trip. Finest DJs and music geniuses are merely your conduit to the uncharted maps within you yet to be explored.
Too many stories await in a nightly tale told only by those who dare drink the potion of their subconscious while werewolves howl at the moon in its fulness. 
The Sèance experience means you are being initiated into the fertile realms of your wholeness.
Don't be afraid of yourself; don't be afraid to be yourself;  be afraid not to be there.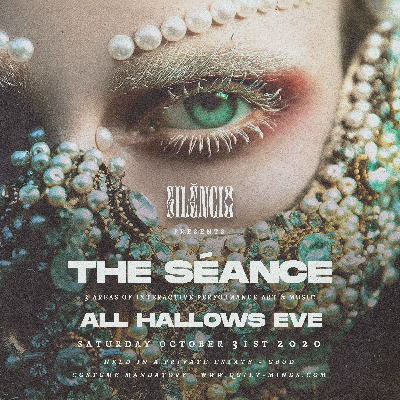 Venue Details
Secret Estate
To be revealed
Kabupaten Gianyar, Ubud, 80571