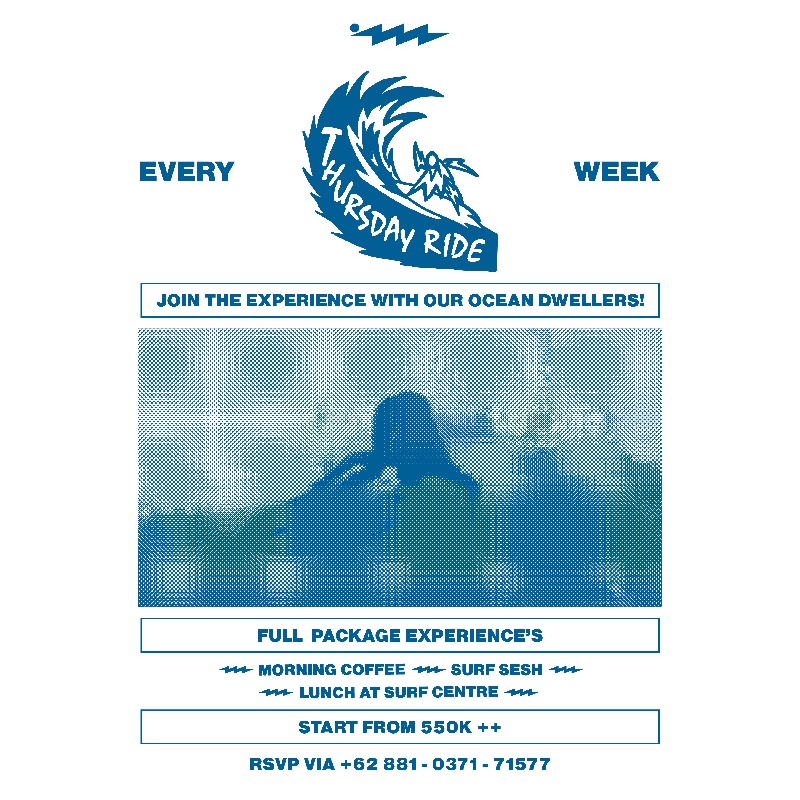 Venue Details
Earth Island Surf Centre
Jl. Subak Canggu 77
Bali, Canggu, 80361
Thursday Ride
It all starts with a casual morning bike ride to Earth Island Surf Center to meet up with the gang at 8.00am for a strong shot of coffee, then after a short discussion off to a morning surfing session nearby.
During the surf session we'll help out our surf buddies by giving them tips so they can make some improvements to their surfing skills, then after 1-2 hours we will come back to the Surf Centre for lunch and we chat a bit about what went down during the session.
A fun adventure and experience with our team and surf ambassador.
Schedule:
- 8 am coffee at Surf Centre
- 9 -11 am surf session
- 12 -1 pm Lunch
Inclusion:
- Cup of coffee
- Surf Expert 
- Lunch Package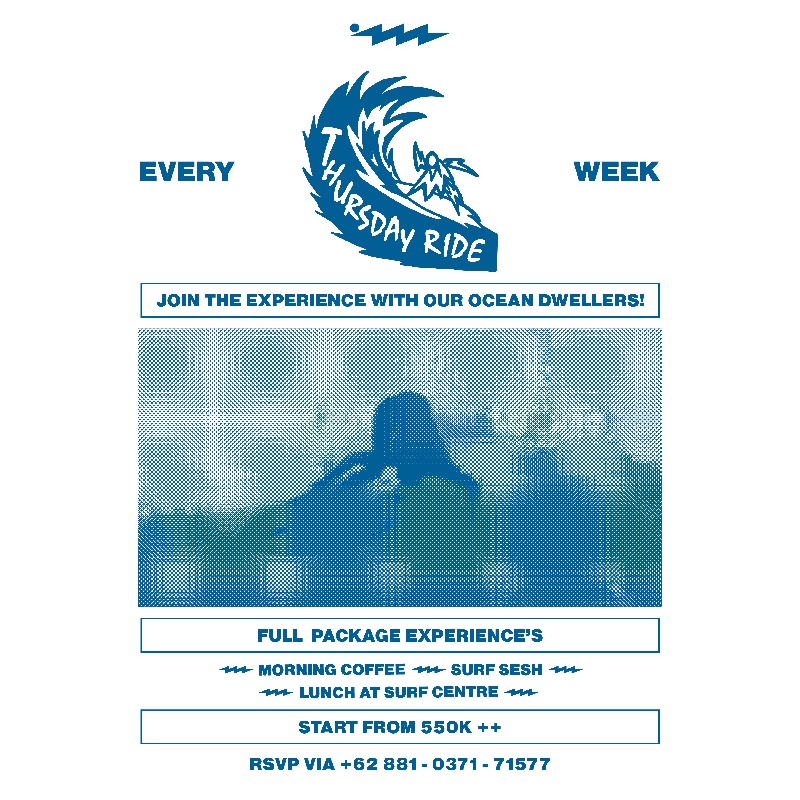 Venue Details
Earth Island Surf Centre
Jl. Subak Canggu 77
Bali, Canggu, 80361