12:00am, Fri 2nd Jun 2023 - 12:00am, Sun 4th Jun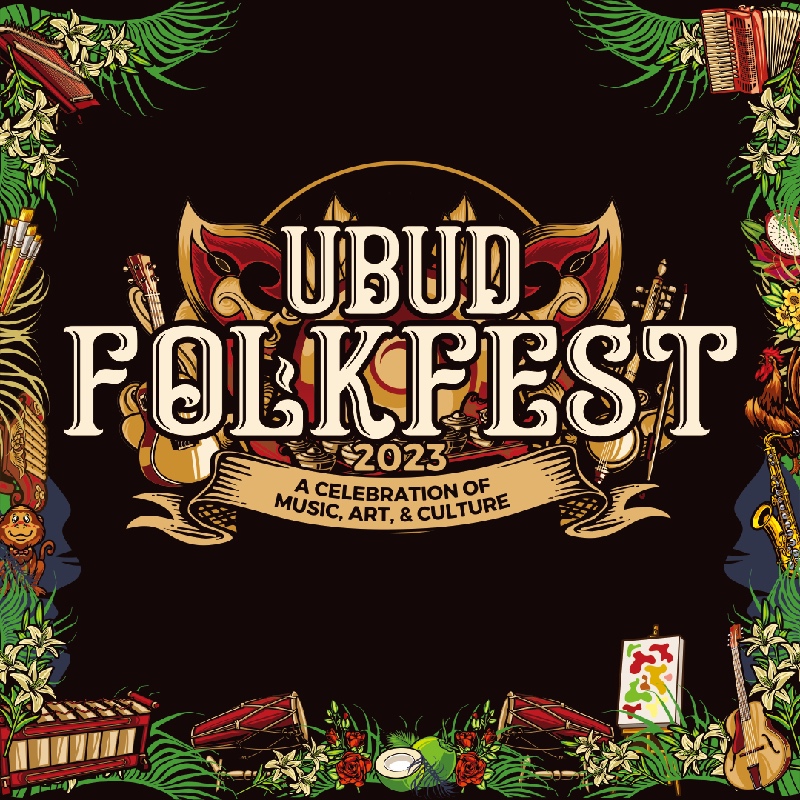 Venue Details
Biji World Ubud
Jl. Cok Rai Pudak
Ubud, Gianyar, 80571
12:00am, Fri 2nd Jun 2023 - 12:00am, Sun 4th Jun 2023
3 days | 4 Stages | 30 Band | Art Exhibition | Art Workshops | Lantern Parade | Art Market | Record Stores
Ubud FolkFest is held annually in Ubud, Bali. For the second round, the three-day festival spotlights three exciting elements in equal measure; music, art and culture. Lively experiences invite the attendees to get their hands dirty, and bodies moving as they actively participate in the festival!
The line-up showcases an enthralling selection of incredibly talented acts from around the Indonesian archipelago! Prepare for a jam-packed programme featuring live music, cultural performances, an art exhibition, art installation, movie screening, art and culture seminar, interactive art, lantern parade, art workshop, an art market, a vinyl/ record stores and kids workshops!
Folkfest's vision is centred around the development of a diverse and artistic community, of all ages, genders and nationalities; that unite to bask in the joy of culture and creativity together! It's a unique and enlivening experience not to be missed!
2nd, 3rd, & 4th June 2023 at Biji World, Jl. Raya Mas, Ubud, Bali
FOR ANNOUNCEMENTS & UP TO DATE INFORMATION: https://www.instagram.com/ubudfolkfest/

VENUE LOCATION (Accurate Map): https://goo.gl/maps/hMXTrqUGGtLrdozTA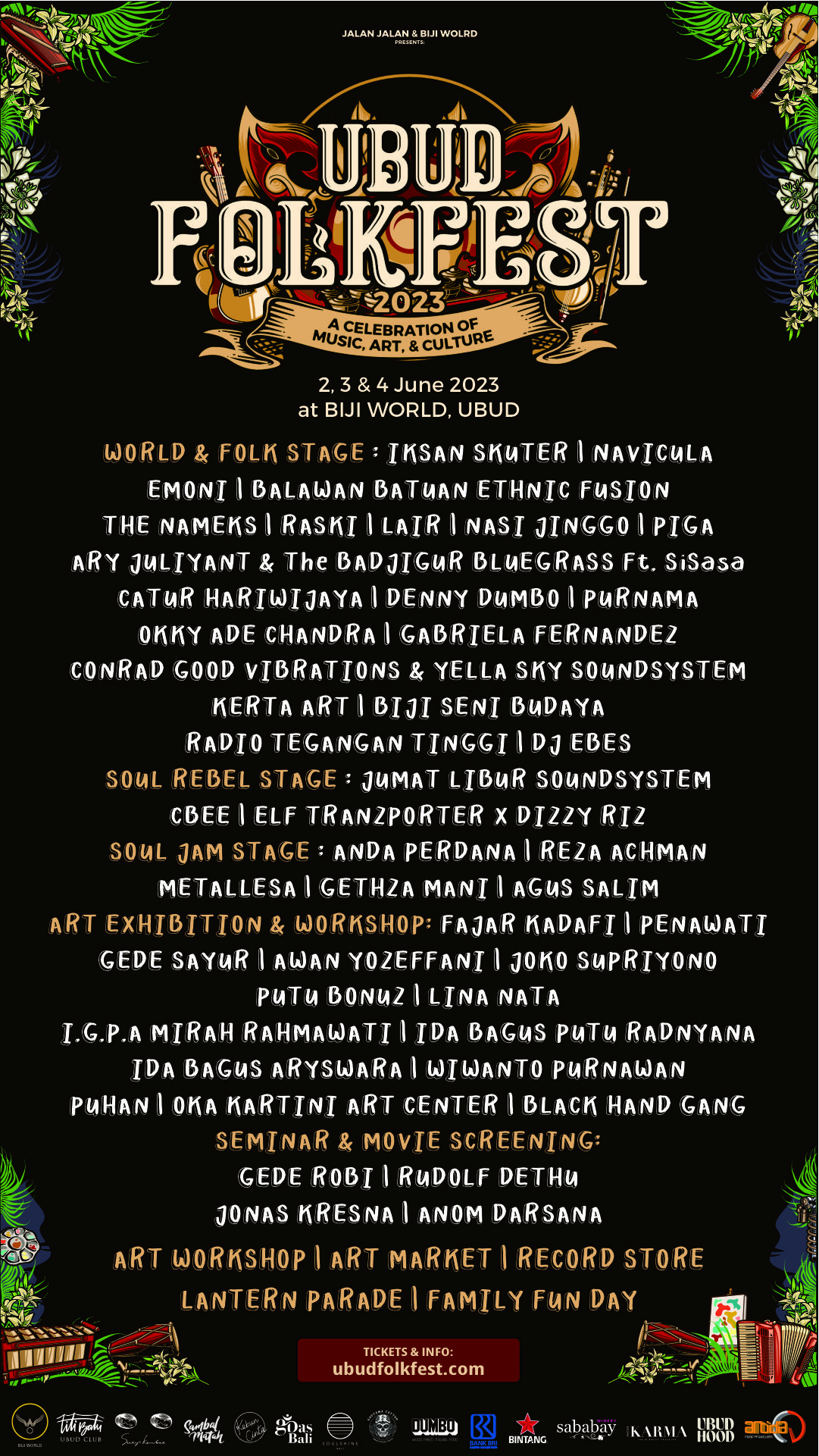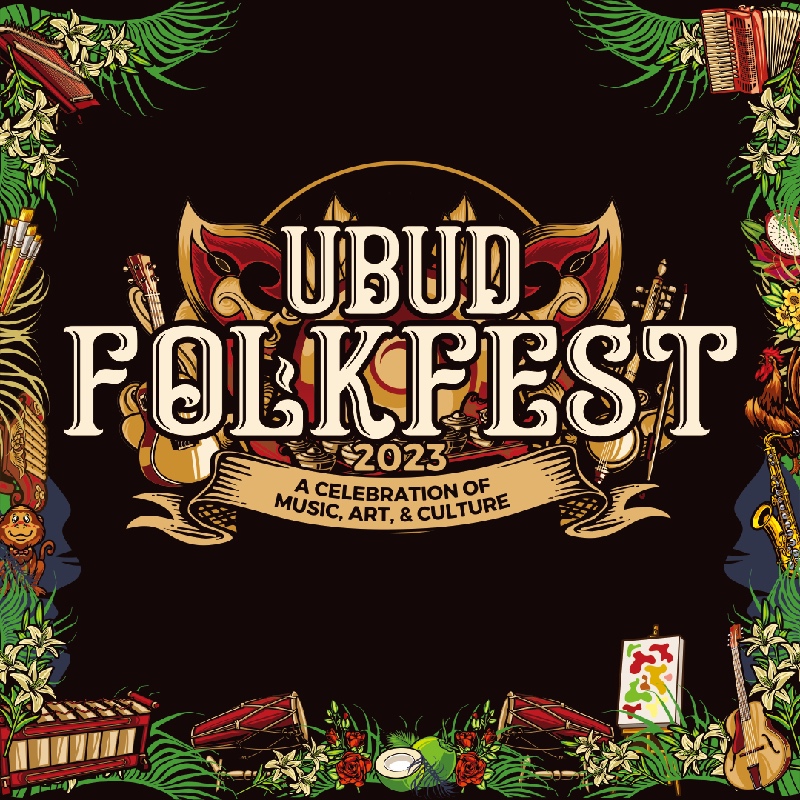 Venue Details
Biji World Ubud
Jl. Cok Rai Pudak
Ubud, Gianyar, 80571