Udara Sunday Yoga & Dance Community
17+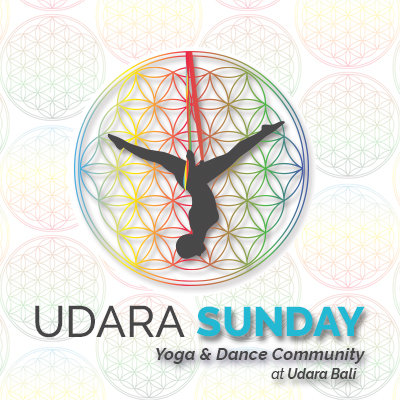 Venue Details
Udara Bali Yoga Detox & Spa
Jl. Pura Kramat, Cemagi, Kec. Mengwi, Seseh, Bali 80351
Seseh, Mengwi, 80351
Udara Sunday Yoga & Dance Community
17+
Udara Sunday – We are back!
Good news for all Dance and Yoga lovers! The Udara Sunday event is back on schedule every week to create community and positive vibes.
Only 50 tickets are for sale, available online or at the reception.
The entrance fee of 100K per person includes all 3 classes on Sunday morning:
Sunday September 19th, 2021
9.00-10.30 Shamanic Breathwork by Christa
10.30-12.00 Ecstatic Dance by Levi Banner
*********
11.00-14.00 Wellness Brunch at the Organic Ocean Restaurant for 100K per person with lots of vegetarian and vegan dishes
09.00-20.00 Spa facilities are open for 150K with sauna, steam room, warm and cold pools
*********
* The dance will be in 2 Shalas, so there is plenty of space to maintain physical distance
* Stay healthy and happy!
We are looking forward to move and dance with you again in the spacious and airy Shalas of Udara by the beach in Seseh
Note:
Stay Safe & Healthy:
Get your body temperature checked upon entry. A staff member will check it using a thermal scanner at the hotel lobby. If your temperature is higher than normal, or if you have flu-like symptoms, we ask you to rest at home.
 Always wash your hands and use hand sanitizer.
Please wear your mask when you come to Udara.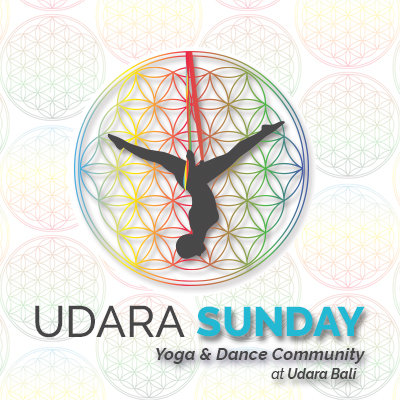 Venue Details
Udara Bali Yoga Detox & Spa
Jl. Pura Kramat, Cemagi, Kec. Mengwi, Seseh, Bali 80351
Seseh, Mengwi, 80351