Voice of the Beloved - a Vocal Artistry Retreat with Tahir Qawwal & Ilahi
10:00am, Sat 19th Jun 2021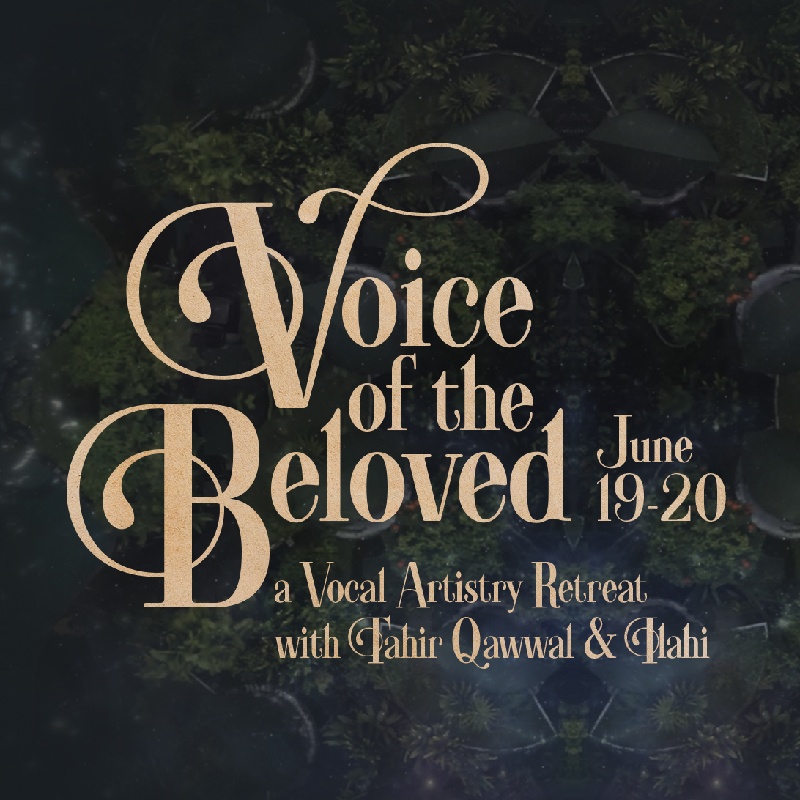 Venue Details
De Moksha Eco Friendly Boutique Resort
Tanah Lot, Jl. Benuo, Belalang, Kec. Kediri
Kabupaten Tabanan, Bali, 82121
Voice of the Beloved - a Vocal Artistry Retreat with Tahir Qawwal & Ilahi
10:00am, Sat 19th Jun 2021
Unleash Your Inner Mystic & Express Your True Musicality
 
🌹 Join us on a 2-day Vocal Artistry retreat on the sacred lands of Tabanan, at the exclusive De Moksha Eco Resort.
Cultivate your creative genius with Tahir Qawwal & the women of Ilahi Qawwali and embark on a journey of self-discovery and communal devotion!
🎶 We look forward to singing and exploring true Vocal Artistry with you at this creative immersion in Tabanan on June 19–20th!
 
This experience includes:
 
✨ 2x 2-hour Vocal Artistry Workshops with Tahir Qawwal
Immerse yourself in the wisdom of melody and Raag, and learn two classical, devotional compositions by the masters of the past millennium. Study with your beautifully devoted music community!
✨ Vocal Empowerment Technique Master Class with Jasmine Nalaya
Learn the energetic and physiological techniques that will transform your voice forever.
✨ Ilahi Sufi Qawwali Ceremony
Experience the art form of live Qawwali, the music of the Sufi mystics, performed by the world's first all-female Qawwali ensemble Ilahi. Feel the potency of this music tradition, with its roots in Hindustani Classical.
✨ Foundations of Indian Classical Music & The Universal Devotional Blueprint (Raag & Taal - Melody & Rhythm)
Learn the ancient science behind true musical creativity, as the masters have passed it down for generations over thousands of years
✨ Advanced Thaat Knowledge (The Key to linking the Scales & Transposing)
Learn how all the world's music is connected, through the 12 notes and their transposition. Get the music theory keys that will unlock new, creative pathways in your music practice!
✨ Creative Improvisation Master Class
Learn how to improvise like a master musician.
✨ Sufi Meditation & Zikr
Explore the vast wisdom of the Sufi lineage from within.
✨ Mystic Yoga with Krista Marie Starr
With over a decade of teaching the mystic arts and yoga, Krista will guide you through a heart-centered morning yoga practice
✨ Embodiment Breathwork
Choose your own adventure! We offer yoga classes, breathwork sessions, private vocal coaching and full access to the wellness center at De Moksha. Participate by your own design!
✨ Music of the Mystics - The Qawwali Documentary - Evening Screening
We enter a world of emotional and spiritual intensity, where Qawwali music reverberates in the marble of sacred shrines, dervishes whirl, devotional tears fall, and seekers succumb to trance.
✨ 2 days & 1 night at the gorgeous Luxury Eco Resort De Moksha in Tabanan, Bali
 
✨ Optional Spa Access (90 minute packages available)
🌹 Book your package today!
We look forward to singing with you!
 
🗝 http://www.voiceofthebelovedretreat.com/
🗝 https://www.villamoksha.com/
Voice of the Beloved Retreat Schedule

Saturday 19.06
10:00 AM Arrival & Breakfast
11:00 AM Opening Ceremony
12:30 PM Lunch
1:30 PM 2-hour Vocal Artistry Workshop with Tahir Qawwal
3:45 PM Vocal Empowerment Technique with Jasmine Nalaya
6:00 PM Dinner
7:15 PM Sufi Qawwali Ceremony & Concert with ILAHI Qawwali (1,5h)
9:00 PM Film Screening - Music of the Mystics Episode 3
Sunday 20.06
7:30 AM Meditation & Sufi Zikr
8:00 AM Mystic Yoga Flow with Krista Marie Starr
9:30 AM Breakfast
10:30 AM 2-hour Vocal Artistry Workshop with Tahir Qawwal
12:30 PM Lunch
3:00 PM Sufi Storytime & Tea
4:00 PM Closing Ceremony
5:00 PM Late Check-out* Available upon request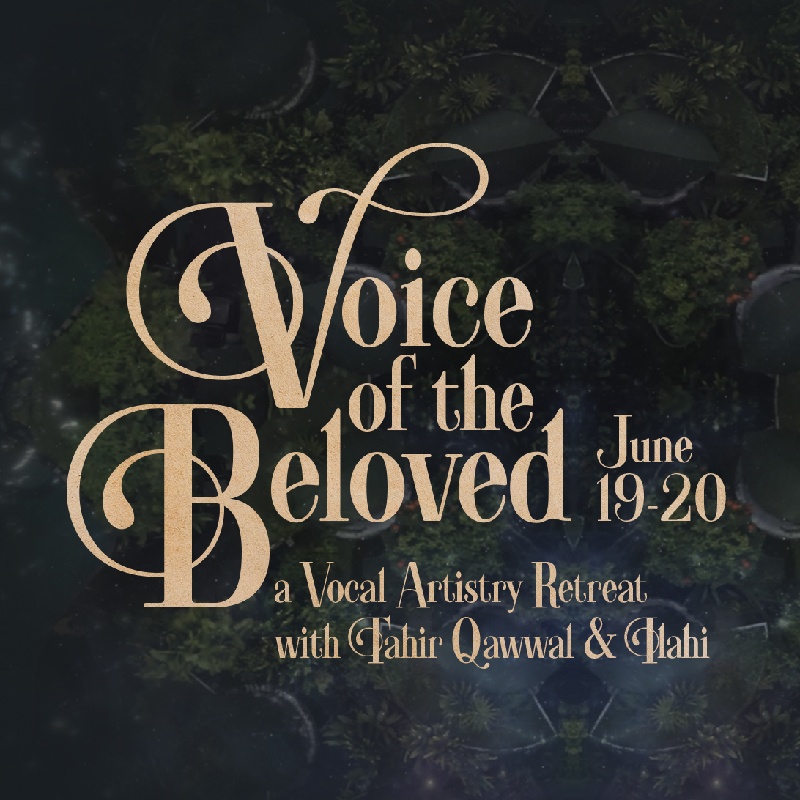 Venue Details
De Moksha Eco Friendly Boutique Resort
Tanah Lot, Jl. Benuo, Belalang, Kec. Kediri
Kabupaten Tabanan, Bali, 82121